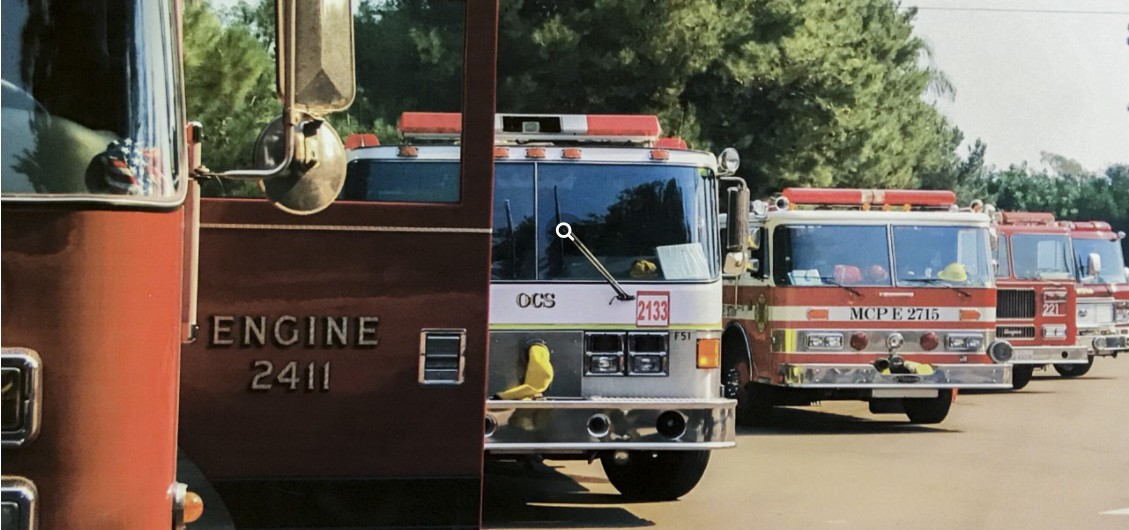 "Almighty God, in your Word we are reminded that nothing can separate us from your love, and so we ask for your comfort, healing and renewal for those who have suffered loss of loved ones or loss of home in the California wildfires. As those who have endured similar challenges, we know of your power to bring us through the darkest valleys. For the sake of your mercy and grace, may prayers of love and actions of tangible love flow toward our suffering neighbors to the north. In Christ we pray. Amen."
Remembering with gratitude the many firefighters and other first responders who came from near and far – including many from the wine country of California – in response to the Witch Creek Fire that destroyed over 1800 homes here in San Diego County in late October of 2007.
Inviting your prayers and other tangible forms of support for those affected by the fires of the past few days and celebrating that The Village Church is able to respond with a financial gift from our ongoing "Fire Fund."
Standing with all those of our community for whom the current firestorms evoke difficult memories, and also thanking God for his power to help us all heal and move on.
Thanking all those of our church community who so generously helped out as our church hosted hundreds of first responders on our campus ten years ago and also thinking of those in the midst of the current fires who are doing the same to respond in helpful ways.
2007 Witch Creek Fire